Park90 Wine Academy
Park90 Wine Academy is an approved program provider for the Wine & Spirit Education Trust (WSET). We offer these world-renowned wine and spirits courses at all our venues as well as delivering them to private clients.
Learn more
Become a Park90 member today
By joining our membership programme, you can enjoy a plethora of benefits and rewards that will enhance your experience.
Get started
Wine & Food
Wine Enthusiasts
Explore an extensive selection of wine by the glass, inspired by the reviews of world-renowned wine critics and enthusiasts.
Food Lovers
Indulge in western and asian food carefully selected to go with the array of wines provided by Park90, including food from Michelin one-star Summer Palace.
Events & Experiences
Sip, learn, and indulge at our exclusive wine events!
Indulge your passion for the best wines
The selections have been specially curated, and sourced, from our network of local partners, negociants and chateaux around the world. Old World vs New World, different grape varieties and wine making styles: we leverage upon our extensive reach to source wines for everyone's pleasure in Park90. One thing above all, Park90 allows everyone to indulge in their passion for wine, from early wine explorers to wine experts.
We are fortunate to have access to wines which are on limited release (and typically allocated). As such, we have created a Membership program to procure these Members-only wines. This unique loyalty program is specially designed to appeal to Members who want to enjoy rare and sought-after bottles which often are unavailable in the market.
Our sommeliers
Mason Ng
Park90 (Singapore)
Mason Ng is from Malaysia and the current Wine Director of Park90. Ng started off his wine career in three Michelin starred Les Amis restaurant and passed his Certified Sommelier at the age of 19. After his time at Les Amis, he went on to ATLAS to create the wine programme which specialises in both Gin and Champagne as Head Sommelier at the age of 21, with a collection of more than 1,000 gins and 300 different Champagnes. In 2019, Mason passed his Advanced Sommelier and was crowned Best Sommelier of Singapore as well as South East Asia, held in Manila. Most recently in 2022 he was crowned The Best Sommelier of Asia & Oceania, held in Tokyo. Currently as the Wine Director of Park90, he leads a team of 19 Sommeliers across Singapore, Taiwan and Japan, and aims to share his love of wines to a broader audience and wine lovers all over the world. His next goal is to win the Best Sommelier of the World 2023 and pass the Master Sommelier Diploma.
Lucas Liu
Park90 (Singapore)
After graduating with a Bachelor's degree from Taylor's University Malaysia, Lucas dived into the F&B industry where he found his passion for wine. Lucas attained his first sommelier title certified by the Court of Master Sommeliers during his tenure at 3-Michelin starred restaurant, Les Amis. After which, he took up the position of Head Sommelier at ATLAS bar, overseeing one of the most comprehensive and rare Champagne lists in Singapore. Most recently, he was crowned Champion for both the Singapore National Sommelier Competition 2020 and Ruinart Sommelier Challenge Singapore 2019. Lucas joined the Park90 group to further challenge himself; an all-time favourite wine of his is "Illusion" Blanc de Noir by Weingut Meyer-Näkel.
Szu Hao Tseng
Park90 (Taipei)
Born and raised in Taiwan but well travelled, Szu Hao has seen people and culture from many parts of the world. Yet, he believes his adventure is just at the tip of the iceberg. After graduating from CFPPA de Beaune with a degree in BP Sommelier, Szu Hao moved to Dubai and Abu Dhabi to further develop and enrich his sommelier experience. Within 3 years, Szu Hao opened 2 restaurants and oversaw the wine program and training of the sommelier team where he was able to meet winemakers and guests from all over the world. In 2018, Szu Hao travelled to South America where he further enhanced his knowledge on Vino Latino. Szu Hao believes the beautiful Andes Mountain and passionate winemakers developed many awesome wines. Now that Szu Hao is back home in his home country and joins a very passionate and energetic Park90 family based in Taipei. Szu Hao is the first runner-up in the 2019 SOPEXA Asia Sommelier competition. In 2020, Szu Hao had won the title of champion in the Taiwan Best Sommelier competition and in 2021, he also received the ASI Diploma Gold certified sommelier.
Celine Jung
Park90 (Singapore)
Hailing from South Korea, Celine Jung is the Deputy Group Head Sommelier at Park90 wine bar Singapore, and a Certified Sommelier of the Court of Master Sommeliers. She amassed wine knowledge while working at Ritz-Carlton Seoul, where she last held the rold of Head Sommelier in 2016. After which, she took on the role of Chief sommelier and Beverage Manager at Le Meridien Seoul in 2017. In 2013, Celine won the Lafite Rothschild Special Prize and clinched first runner-up in 2016 for Best Sommelier in French Wine in Korea. Most recently, she was crowned the Best Sommelier of French Wine Singapore 2020. Celine joined Park90 in 2019 and currently leads Park90 membership as a service ambassador, with emphasis on creating the most memorable moments for all customers of Park90. She believes that a glass of wine entails splendid stories that she wants to communicate through the shared enjoyment of wine. Celine aims to be a professional wine educator and the Korean Female Master Sommelier.
Aleksandra Arzhakova
Park90 (Singapore)
Aleksandra currently holds the title of head sommelier at Tenuta by Park90 at InterContinental Hotel. She entered the F&B industry in Dubai where she worked as a senior sommelier at the iconic Burj Al Arab Hotel. She then onboarded with the opening team of L'Atelier de Joel Robuchon Dubai with Chef Axel Manes, to curate the wine and beverage list. She is a certified sommelier by the Court of Master Sommeliers, and WSET Level 3 Wine. Aleksandra move to Singapore in 2021 and is ecstatic to be part of Park90, having the opportunity to learn from many amazing sommeliers.
Terry Lim
Park90 (Singapore)
Prior to joining Park90, Terry had been attached to Taichung - Restaurant Le Mout (Relais & Chateaux) as a sommelier for 2 years. At Park90, he is proud to be part of the team as he is able to enhance his practical skills and broaden his wine knowledge under the guidance of many great sommeliers. Terry is a Certified Sommelier by the Court of Master Sommeliers, WSET Level 3, French Wine Scholar (FWS), and Spain Wine Scholar (SWS).
Eason Chi
Park90 (Singapore)
After graduating with a Diploma of Hospitality Management from Stamford College Malacca, Eason started his career in F&B, inspired by his mentor to become a sommelier. Today, he has completed WSET Level 3, French Wine Scholar (FWS), and is a Certified Sommelier by the Court of Master Sommeliers. His goals do not stop here as Eason aims to be an Advanced Sommelier in the near future.
Clare Kim
Park90 (Singapore)
Clare studied Hotel Management back in Korea and won Best Internship in F&B Division in Lotte Hotel, Seoul. She plunged into Singapore's F&B scene right after graduation and built a hospitality career at Four Seasons Hotel and Capella Hotel performing various roles at cocktail bars, receiving numerous positive reviews over 5 years. Clare made the decision to work for Park90 and is now currently based at Basque Kitchen by Aitor, 1 Michelin Star restaurant uncorking beautiful memories everyday for her guests. She would like to thank one of her guest who lit her up with an unforgettable phrase "Each time you uncork a bottle of wine, you are uncorking a memory". It was not long after those days for her to realise that there is a strong need in her career towards the wine industry to achieve her dream - to hold a Doctorate in Wine and to be an Advanced Sommelier by the age of 35. Career-wise, Clare aspires to be a F&B lecturer and consultant specialised in wine.
Zheng Zhe Khor
Park90 (Singapore)
After graduating with a Bachelor of Arts in Hospitality and Tourism Management, he started working as a bartender at Eastern & Oriental Hotel back in his hometown, Penang. It was at the time that wines caught his interest as he was exposed to a wide range while he was holding fort behind the bar. After completing WSET Level 2 back in 2021, he felt that he would love to pursue wines as a career, joining Park90 as a sommelier to widen his knowledge in the world of beverages.
Keanu Yee
Park90 (Singapore)
Keanu has been in the F&B Hospitality industry since 2008, upholding the standards of restaurant service with his excellent communication and interpersonal skills, managing a team of staff to ensure smooth running of businesses. He joined Park90 in October 2021 as he felt that the opportunity to become a sommelier is both challenging and exciting. Keanu has a strong interest to expand his wine knowledge, with the belief that quality service is the soul of hospitality.
Hailey Huang
Park90 (Singapore)
Born and raised in a small town surrounded by mountains located at the center of Taiwan, Hailey loves travelling while indulging in various cuisine and wines, a trait highly influenced by her family. After a few years of working in Taipei, she decided to pursue a career as a sommelier which was when she joined the team at Park90. Hailey aims to pass WSET Level 3 by 2022 and is excited to meet people from all walks of life over the enjoyment of wine and life in Singapore.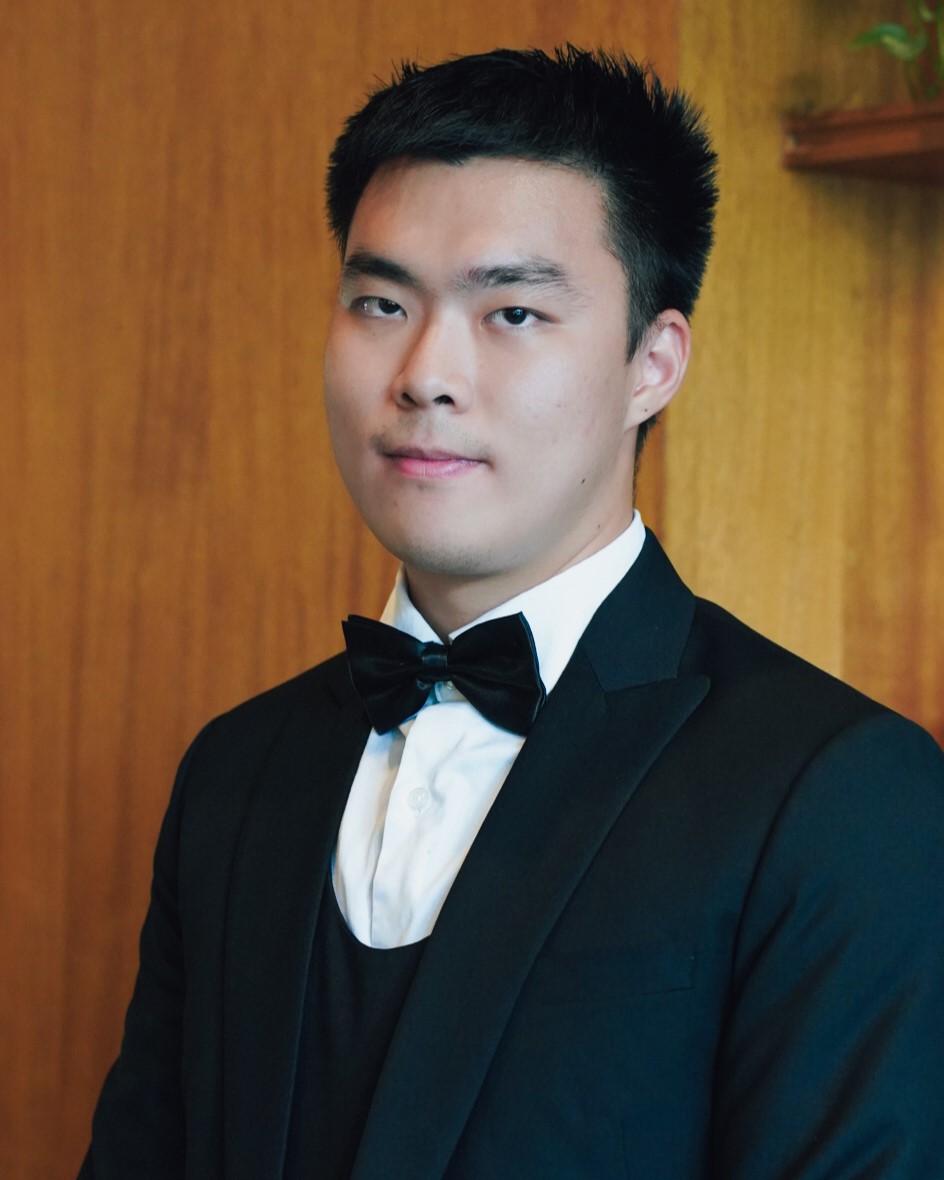 Bo Xun Wu
Park90 (Singapore)
Born and raised in Singapore, Bo Xun graduated with a Diploma in Hospitality and Tourism Management. During his F&B internship, he was trained by a sommelier and found the subject intriguing as it had a lot of depth. He is excited for the opportunity to be part of Park90, given the chance to learn from the team and to make strides in improving his own abilities.