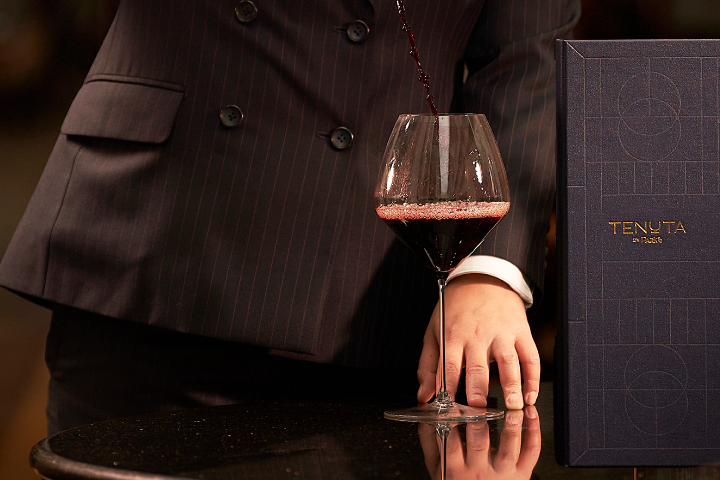 Happy Hours
Wines by the glass starting from $10++

5:00pm - 7:00 pm Weekdays
(excluding PH)
View menu
Become a Park90 member today
By joining our membership programme, you can enjoy a plethora of benefits and rewards that will enhance your experience.
Get started
Wine & Food
Wine Enthusiasts
Explore an extensive selection of wines at Tenuta where we place an emphasis on Italy with one of the largest lists of Italian labels in the country for your wine indulgence.
Food Lovers
Enjoy a well-curated menu of international culinary delights by Intercontinental® Singapore's award-winning restaurants. Allow us to indulge your dining experience.
Events & Experiences
Sip, learn, and indulge at our exclusive wine events!
Indulge your Passion for the Best Wines
Park90 is an award-winning wine lounge that opened its doors in Singapore to both discerning oenophiles and new wine enthusiasts alike in 2018. The extensive wine list at Park90 has been specially curated by its team of expert sommeliers to provide a depth and breadth of experience to captivate even the most seasoned of palates. Park90's enviable sourcing and relationships provides it access to some of the most exclusive, limited release and by-allocation-only wines from critically acclaimed producers and winemakers – which is available on its Members-Only wine programme. Discover a new sensory experience in your wine journey at Park90.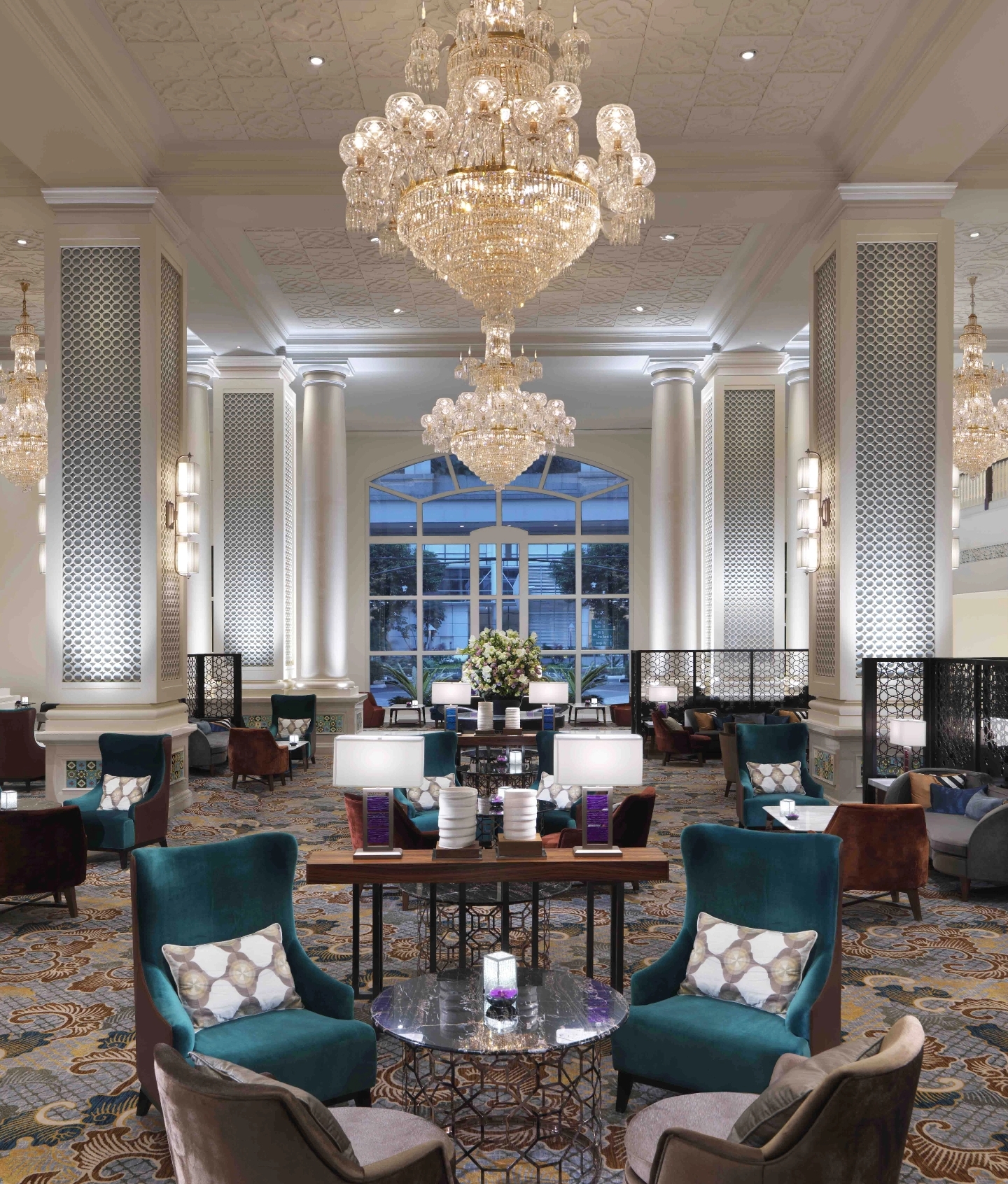 About Intercontinental® Singapore
A luxury landmark set in the heart of a historic precinct, InterContinental® Singapore is deeply rooted in the heritage of the arts and cultural districts of Bugis and Bras Basah. Positioned in proximity to established historical enclaves including Arab Street, Kampong Glam and Little India, InterContinental® Singapore is also conveniently located next to Bugis Junction, Singapore's first glass-covered air-conditioned shopping street.
Drawing on the city's rich heritage and multi-faceted cultures inspired by the surrounding locale, the 403-guestroom hotel exudes a residential charm that harmoniously marries luxury and elegance with hints of locality. Comprising of a main tower that suitably blends heritage-inspired furnishings with modern-day comforts, and a heritage wing which is distinctly reflective of the Peranakan culture, all rooms and suites incorporate a touch of historic charm.
With its award-winning restaurants and Michelin-starred trained culinary talents, InterContinental® Singapore is well-positioned as one of the most sought-after dining destinations in the city.
Our sommeliers
Mason Ng
Park90 (Singapore)
Mason Ng is from Malaysia and the current Wine Director of Park90. Ng started off his wine career in three Michelin starred Les Amis restaurant and passed his Certified Sommelier at the age of 19. After his time at Les Amis, he went on to ATLAS to create the wine programme which specialises in both Gin and Champagne as Head Sommelier at the age of 21, with a collection of more than 1,000 gins and 300 different Champagnes. In 2019, Mason passed his Advanced Sommelier and was crowned Best Sommelier of Singapore as well as South East Asia, held in Manila. Most recently in 2022 he was crowned The Best Sommelier of Asia & Oceania, held in Tokyo. Currently as the Wine Director of Park90, he leads a team of 19 Sommeliers across Singapore, Taiwan and Japan, and aims to share his love of wines to a broader audience and wine lovers all over the world. His next goal is to win the Best Sommelier of the World 2023 and pass the Master Sommelier Diploma.
Lucas Liu
Park90 (Singapore)
After graduating with a Bachelor's degree from Taylor's University Malaysia, Lucas dived into the F&B industry where he found his passion for wine. Lucas attained his first sommelier title certified by the Court of Master Sommeliers during his tenure at 3-Michelin starred restaurant, Les Amis. After which, he took up the position of Head Sommelier at ATLAS bar, overseeing one of the most comprehensive and rare Champagne lists in Singapore. Most recently, he was crowned Champion for both the Singapore National Sommelier Competition 2020 and Ruinart Sommelier Challenge Singapore 2019. Lucas joined the Park90 group to further challenge himself; an all-time favourite wine of his is "Illusion" Blanc de Noir by Weingut Meyer-Näkel.
Celine Jung
Park90 (Singapore)
Hailing from South Korea, Celine Jung is the Deputy Group Head Sommelier at Park90 wine bar Singapore, and a Certified Sommelier of the Court of Master Sommeliers. She amassed wine knowledge while working at Ritz-Carlton Seoul, where she last held the rold of Head Sommelier in 2016. After which, she took on the role of Chief sommelier and Beverage Manager at Le Meridien Seoul in 2017. In 2013, Celine won the Lafite Rothschild Special Prize and clinched first runner-up in 2016 for Best Sommelier in French Wine in Korea. Most recently, she was crowned the Best Sommelier of French Wine Singapore 2020. Celine joined Park90 in 2019 and currently leads Park90 membership as a service ambassador, with emphasis on creating the most memorable moments for all customers of Park90. She believes that a glass of wine entails splendid stories that she wants to communicate through the shared enjoyment of wine. Celine aims to be a professional wine educator and the Korean Female Master Sommelier.
Aleksandra Arzhakova
Park90 (Singapore)
Aleksandra currently holds the title of head sommelier at Tenuta by Park90 at InterContinental Hotel. She entered the F&B industry in Dubai where she worked as a senior sommelier at the iconic Burj Al Arab Hotel. She then onboarded with the opening team of L'Atelier de Joel Robuchon Dubai with Chef Axel Manes, to curate the wine and beverage list. She is a certified sommelier by the Court of Master Sommeliers, and WSET Level 3 Wine. Aleksandra move to Singapore in 2021 and is ecstatic to be part of Park90, having the opportunity to learn from many amazing sommeliers.
Eason Chi
Park90 (Singapore)
After graduating with a Diploma of Hospitality Management from Stamford College Malacca, Eason started his career in F&B, inspired by his mentor to become a sommelier. Today, he has completed WSET Level 3, French Wine Scholar (FWS), and is a Certified Sommelier by the Court of Master Sommeliers. His goals do not stop here as Eason aims to be an Advanced Sommelier in the near future.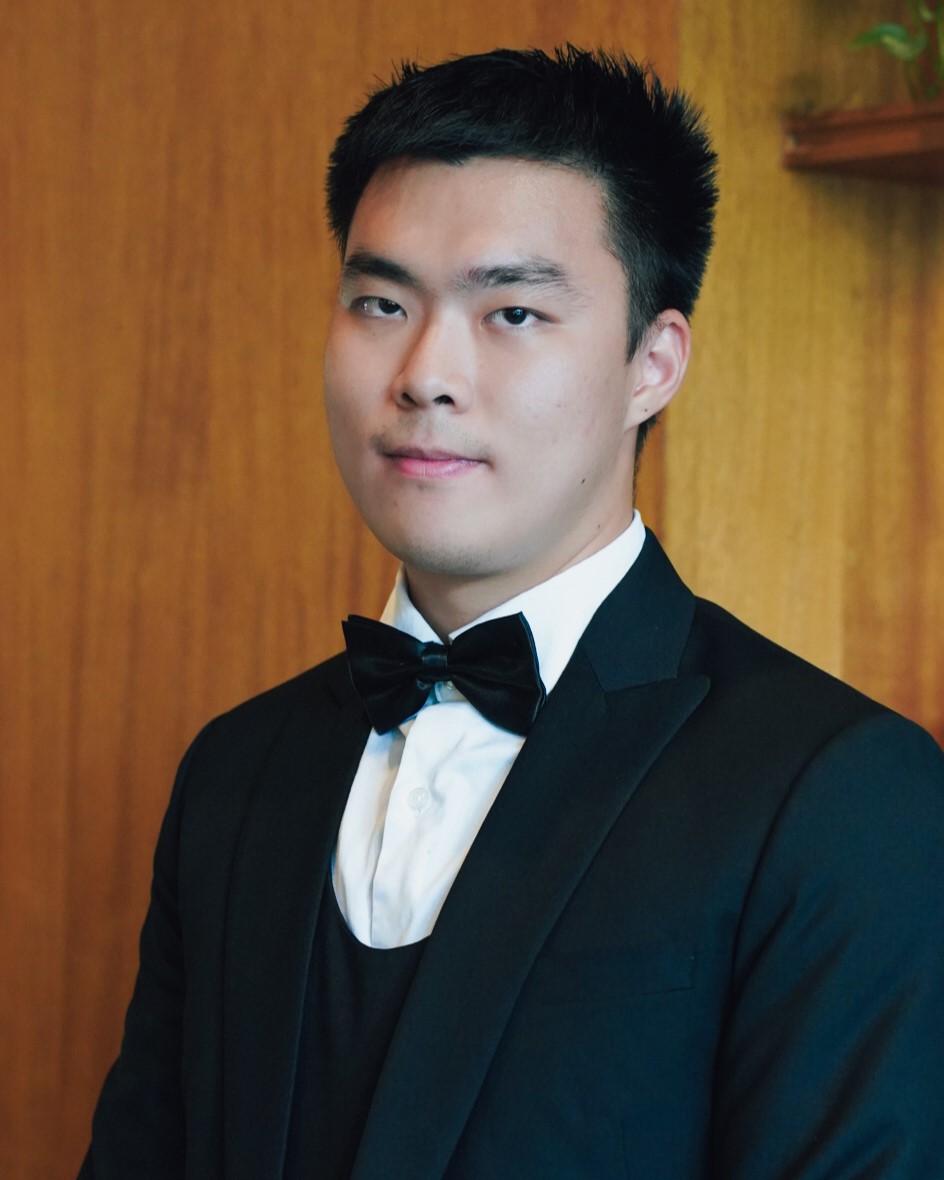 Bo Xun Wu
Park90 (Singapore)
Born and raised in Singapore, Bo Xun graduated with a Diploma in Hospitality and Tourism Management. During his F&B internship, he was trained by a sommelier and found the subject intriguing as it had a lot of depth. He is excited for the opportunity to be part of Park90, given the chance to learn from the team and to make strides in improving his own abilities.